International Exchange
International Cooperation
The School has signed comprehensive cooperation agreements with the Schools of Pharmacy of 8 universities, including Duksung Women's University (South Korea), University of Kansas (USA), University of Geneva (Switzerland), University of Toyama (Japan), University of Tokyo (Japan).
The school has successfully applied for an European Union cooperation project with the University of Bath (UK) and established a cooperative relationship with School of Pharmacy of more than 20 universities, which include University of Minnesota (USA), Georgia State University (USA), University of Washington, University of Louvain (Belgium), Leiden of University (Netherland), University of Adelaide (Australia), Hong Kong Baptist University, etc.
The school has two international joint labs: Shandong University China-Japan Cooperation Center for Drug Discovery & Screen (SDU-DDSC) and Shandong University –Tripos Company Combined Lab of Computer-Aided Drug Design. It publishes three international academic journals: Drug Discoveries and Therapeutics founded with University of Tokyo, Bioscience Trends(SCI, IF=0.5) and Medicinal Research Reviews (Asian Office, SCI, IF=10.228)
More than 25 times every year the school invites well-known oversea experts to give lectures and employs 3-7 visiting professors; more than 10 staff members of the school go abroad for academic visits, international conferences, joint research or further study. 3-8 students study abroad and 3-5 international students and 5-10 visiting students study here.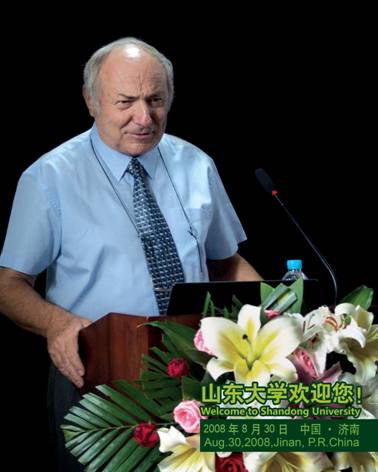 Study at School of Pharmaceutical Sciences

The school offers English courses of Biopharmaceuticals, Medicinal Chemistry, Pharmaceutics and Pharmacology for postdoctoral candidates, Ph.D candidates and master's candidates. There are international students from several countries, such as Ukraine, Pakistan, etc.
For further information, please contact with International Admission Office, Department of International Affairs of Shandong University.
Tel:+86-531-88364854
Fax:+86-531-88565051
Email: admission@sdu.edu.cn
cie@sdu.edu.cn(Chinese Language Study)
http://www.ipo.sdu.edu.cn